Discover more from DrawTogether with WendyMac
Drawing explorations, lessons, and weekly art assignments from New York Times-bestselling artist Wendy MacNaughton. Paying subscribers get full access to the DrawTogether Grown-Ups Table creative community.
Over 38,000 subscribers
Mid-week Check In
Drawing Exercises for a Hard time, Seeing Strangers, and a Perspective Retrospective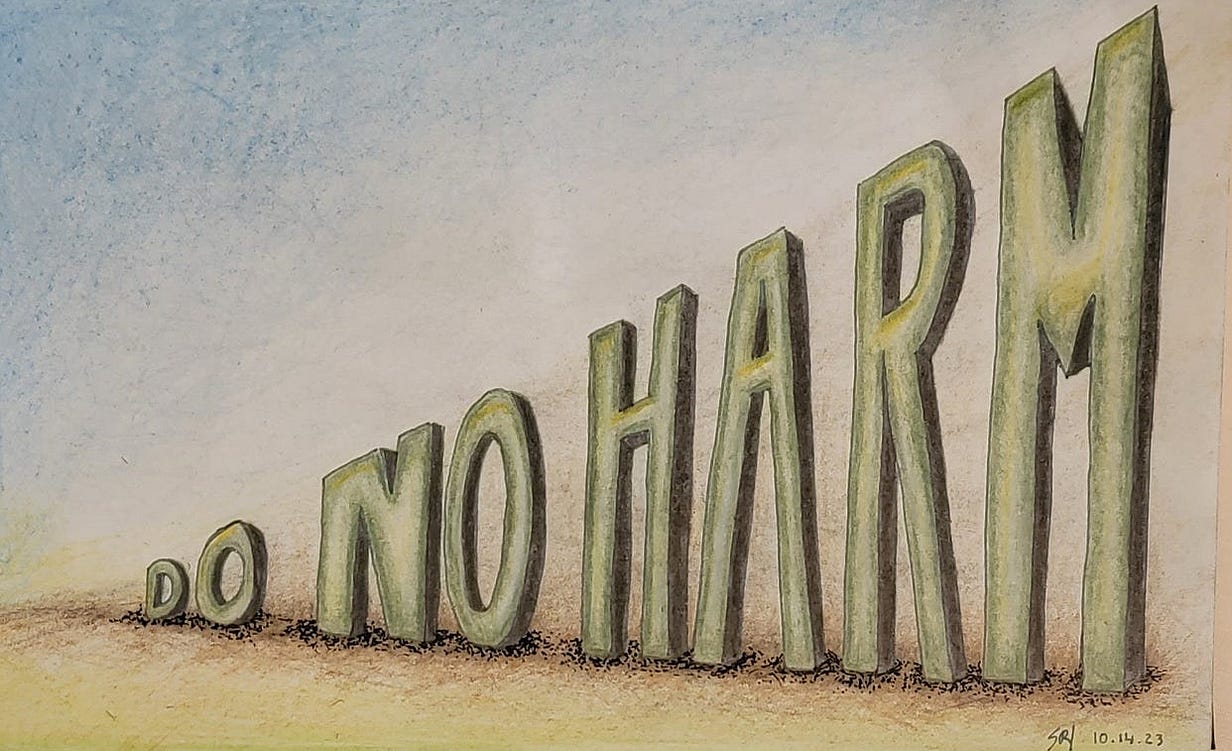 Hi GUT peeps.
Every so often I do a mid-week check in exclusively for DT Grown-Up Table members. In light of all the overwhelming events in the world, I'm keeping all the GUT paywall-free for the entire month, including this check in. While these sorts of posts usually review our week's assignment, this week I'm also offering a reminder of some drawing exercises that help combat stress, fear, and anxiety. I know we're all feeling it right now, and I thought this might help.
Exercises up top. Reviews at the bottom.
See you Sunday for a special GUT Visiting Artist interview and assignment with author Gretchen Rubin. Keep drawing, breathing, looking, and loving.
Everything is better when we DrawTogether.
xoxo
w
---
Three Drawing Exercises for a Hard Time
I think it's a good moment to review a few drawing exercises we can use when we are feeling overwhelmed, anxious, or stressed out. These simple, meditative drawing practices help focus our mind, get into our bodies, deepen our breathing, and lower our heart rate.
Exercise 1 & 2: Circles and Grids
I've removed the paywall from one of our most popular DT GUT dispatches of all time - the kick-off to our first 30-Day Drawing Habit. The two exercises take inspiration from artists Hiroyuki Doi and Agnes Martin. Each take 10 minutes, and are mediative, grounding practices we can do anytime, anywhere, whenever we need to destress. If one doesn't work great for you, try the other. Get instructions, and read about the artists and the whole 30-day drawing habit in the dispatch here. (And yes, we will be doing another GUT 30-day drawing habit in the new year!)
Exercise 3: Five-finger Drawing
Just a reminder, we started October with this five-finger drawing exercise inspired by Dr. Jud Brewer which uses sight, sound, and touch to focus our mind and breathing. Who knew we would need it so much right now. It brings me a lot of joy to see all of you sharing your five-finger breathing mandalas. Take a few minutes, a few breaths, draw a few hands and add yours to the chat thread. All you need is a pencil, a piece of paper, your hand and some deep breaths. Read more about it here.
DrawTogether Strangers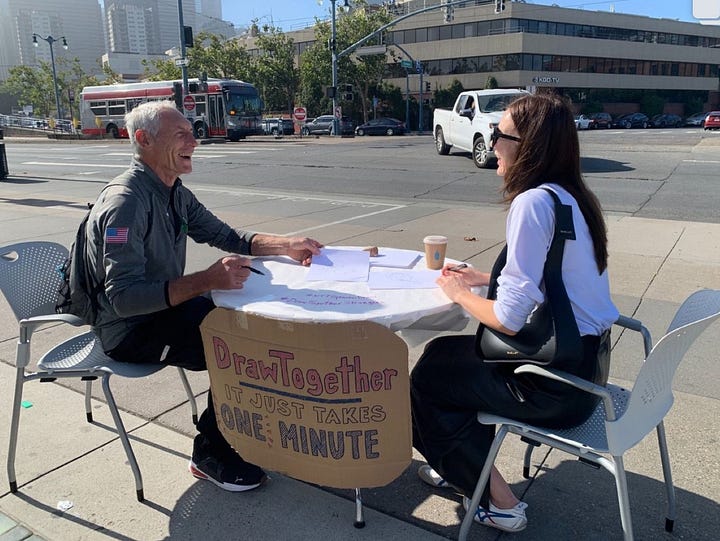 It was deeply heartening to see people around the world take up the challenge in my New York Times piece and set up public tables and invite strangers to SEE one another. It was also beautiful to hear about how people took this opportunity to sit across the kitchen table with families and really look at people we love in a whole new way. I'm grateful everyone was so open to trying this with me. The concept is simple but the impact is profound. Especially now, in light of the world's fractures. It's never too late to gab some paper, pens, and a stranger. Here's more tips and a toolkit.
2-Point Perspective Retrospective
Every week I offer a drawing assignment and create a chat thread where we all share our work and cheer each other on. While this past week was the one exception to that rule (!) you didn't think I'd let our 2-point perspective drawing assignment go by without sharing out some of the AWESOME work you all created in response, did you?? NEVER. Here's a selection of drawings created by this amazing group of artists.
It was a challenging assignment for sure - maybe one of our hardest - and you all rose to the occasion with aplomb. I am, as ever, impressed with your effort, creativity, and care. I LOVE THIS COMMUNITY. Check out the whole chat/art share here.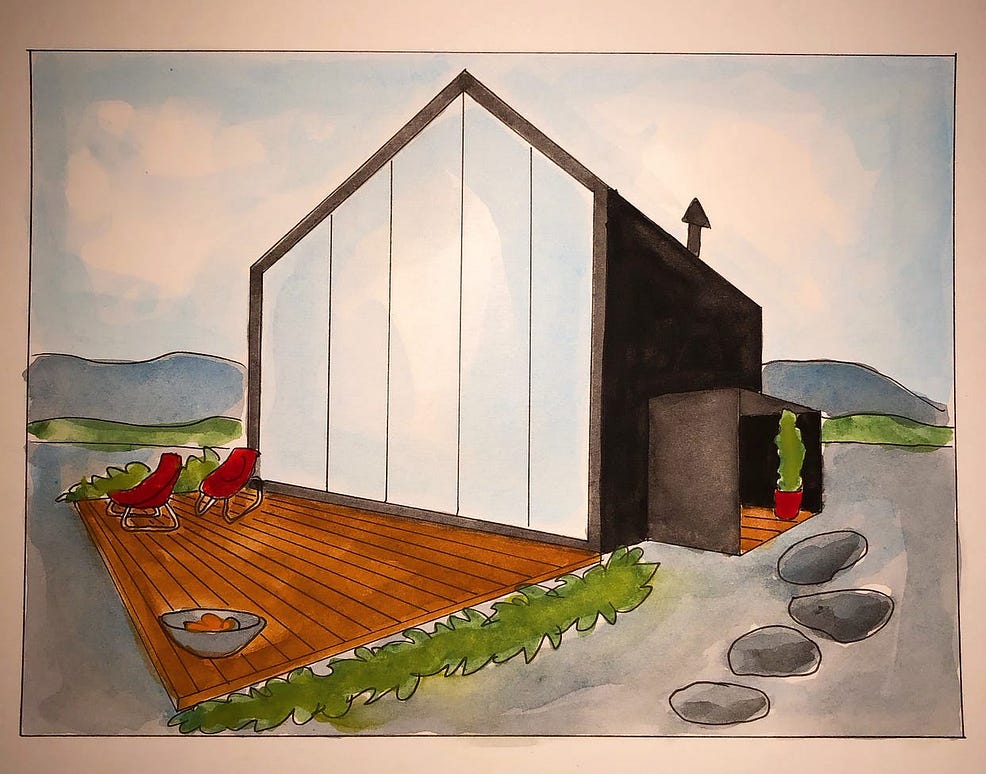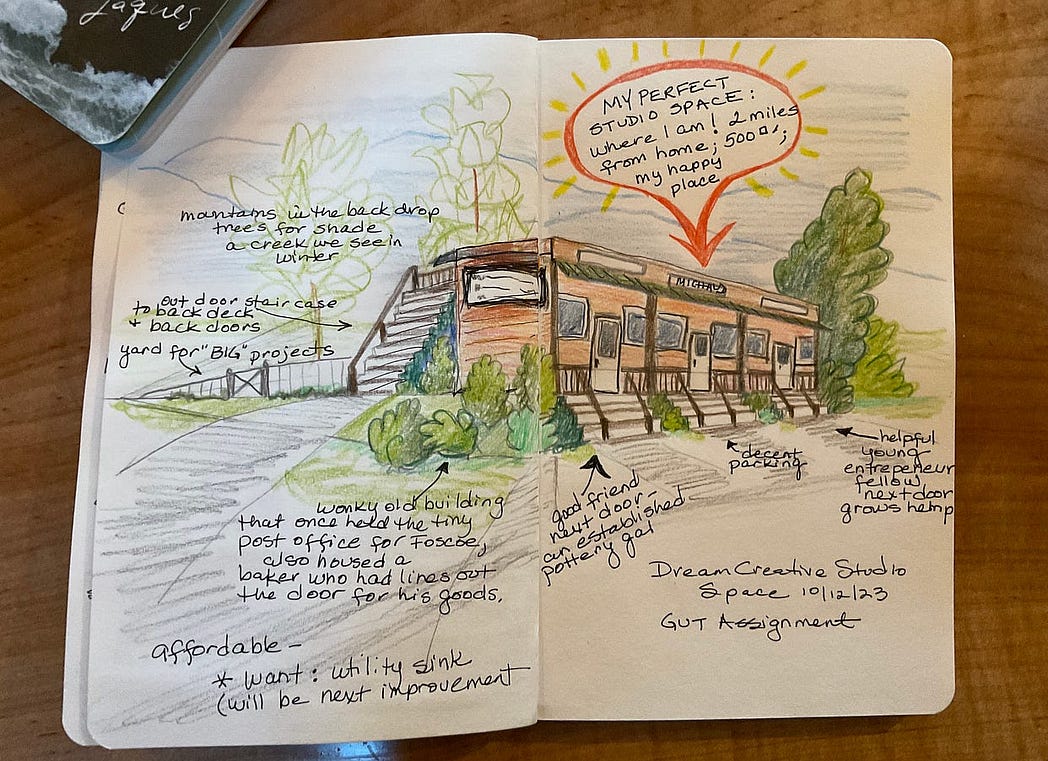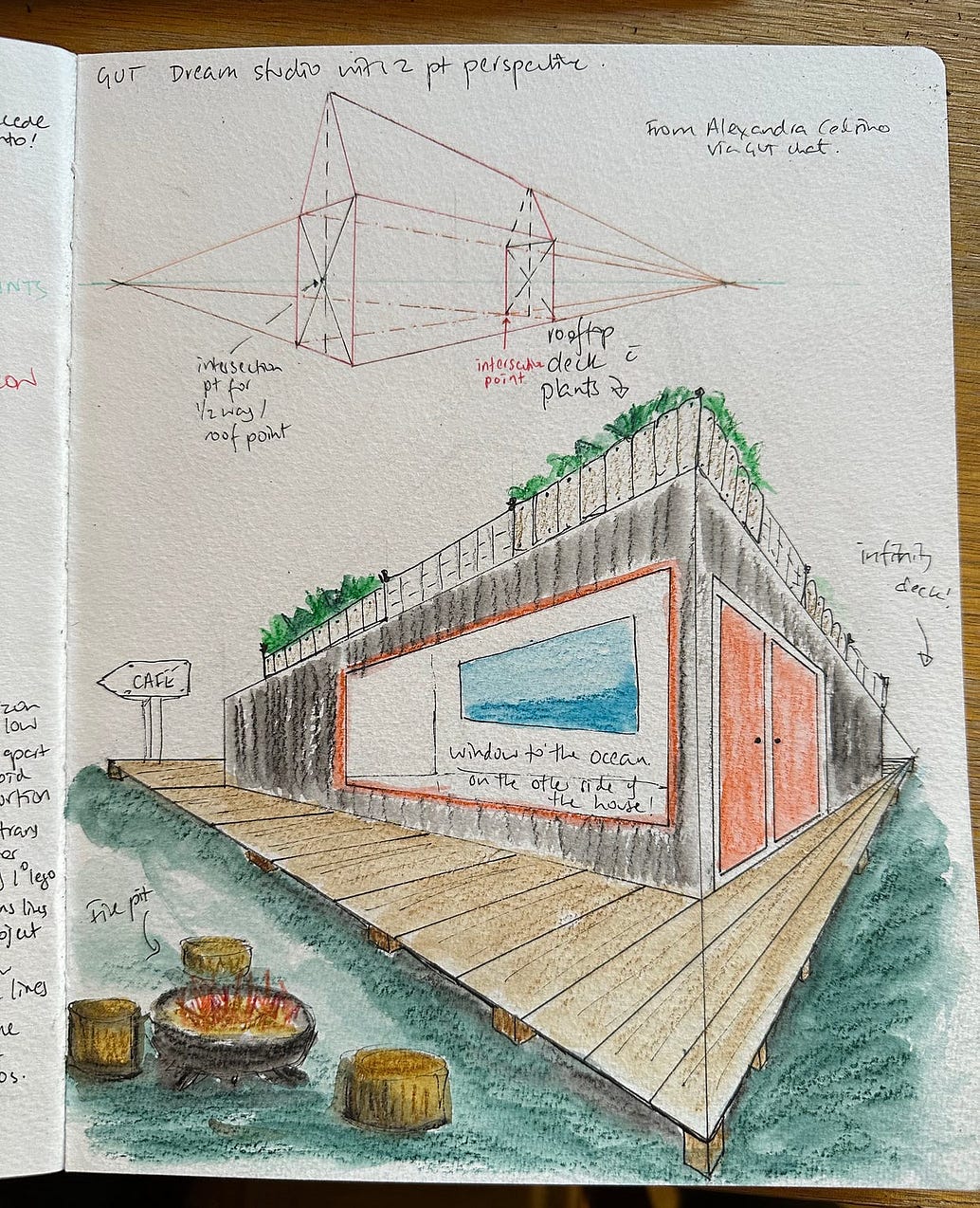 GUT In Person Meet Up!
Guess what happened this week?? A few SF GUTsters met up for an in-person draw! Thanks Anne and Jenny for organizing and creating THIS SPREADSHEET where GUT members around the world who want to meet up for in person drawing sessions can share info and connect with other local artists. Woohoo!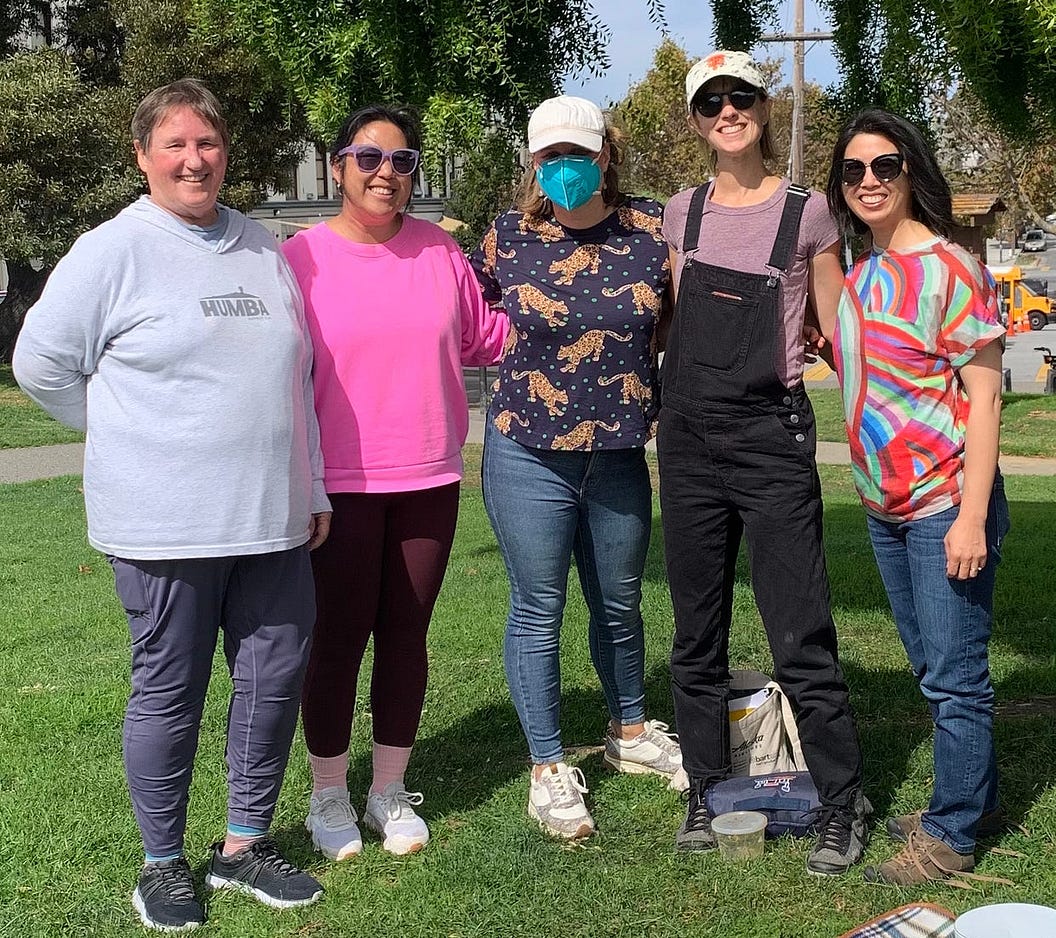 Love us, Grown-Ups Table. You give me hope. <3